Our
Scraps
"Friends, Romans, countrymen, lend me your ears; I come to eat scraps with my fish and chips"

"A dish fit for the gods"
The sacred scrap needs to be acknowledged, for - like vowels - they are one of those things that help identify northerners from southerners. They are delicious. And they should always be free.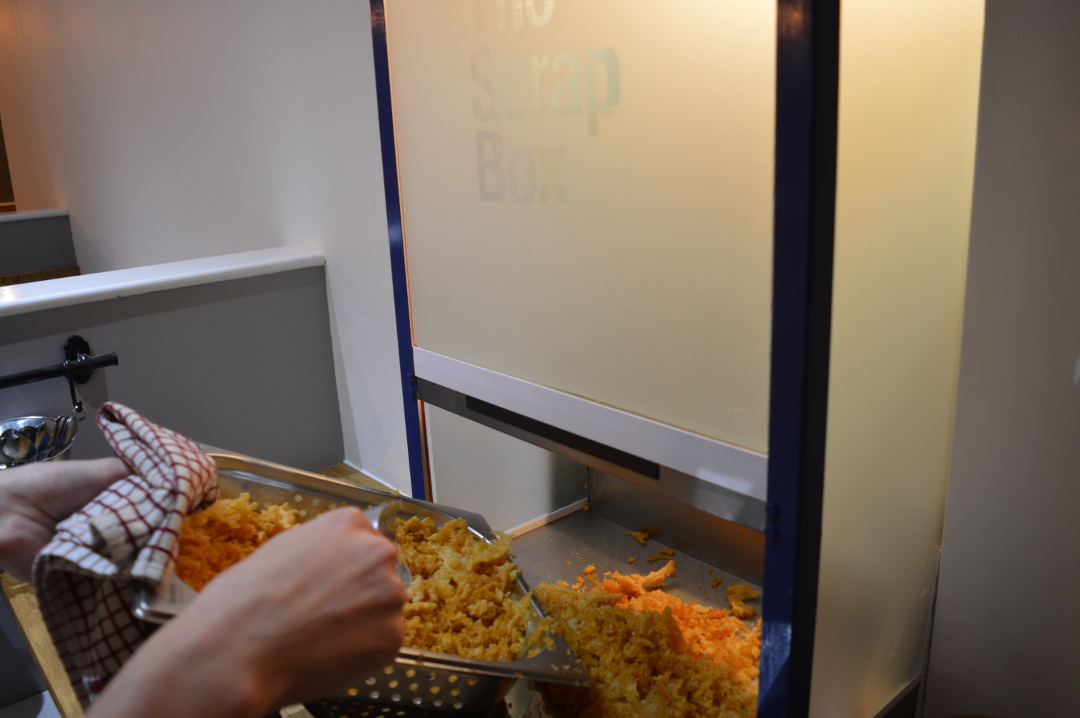 'You cant get out for nowt' said every Yorkshireman ever. Well, young tykes, despite some places horrendously starting to charge for them, or some councils vying for their demise, scraps remain one of the few things you can get without parting with a penny.
But, nothing so wonderful can be given by the batter Gods without something being taken away. Scraps, despite their giving ways, have also been the downfall of many a chippie. Up and down the land, time and time again, fryers have turned up on morning to realise the devastation that can be caused by the spontaneous combustion of these humble bits of batter.
Come and help yourself from the scrap box. They don't really need any accompaniment as the beef dripping gives them all the flavour they need, but a dash of salt n vinegar won't go amiss!
Our
Dripping
It's currently in vogue to use dripping for almost anything these days. Mary Berry uses it in her lasagne, James Martin says it's the 'secret' to his fruit cake and Heston Blumenthal swears by it for 'perfect' roast potatoes. These chefs are only now realising the flavoursome qualities of the decades old practice we've been using for decades up int' North.
Dripping is essentially animal fat that has melted and dripped from roasting meat. Rendering fat separates it from connective tissue and meat, processing it into a clear liquid, free of impurities. It's essentially turning a waste material into useful – and incredibly tasty – produce. The flavour benefits are unsurprisingly greater than if you stick to oil.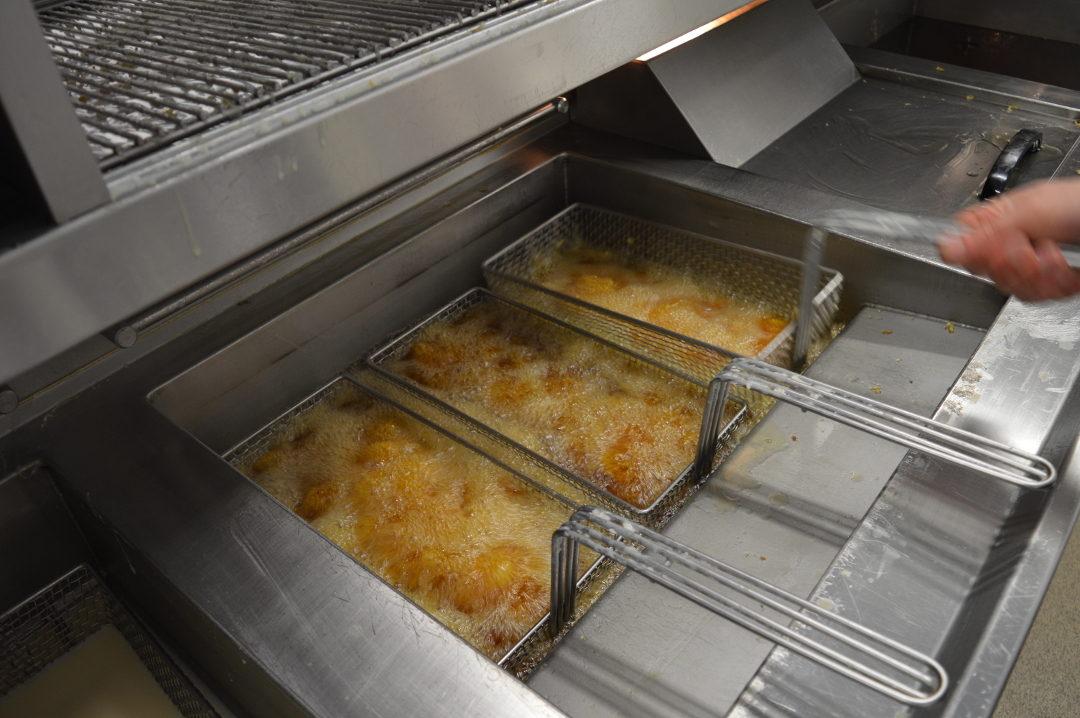 Theres one more point to make about the cooking medium, and that's its quality and upkeep. Here at the scrap box we have the newest technology that allows us to filter our pans daily really well and we are always putting in new fat so that you can be sure our crispy batter will still be as flavoursome and delicious as the last time.
They always ask about the 'secret' behind great fish and chips, when there really isn't one beyond doing every small component right. But if we had to point to one more than any other it would be the purity and upkeep of the cooking medium – imagine drinking tea with murky water – it's the same principle with fat and fish and chips for us at the scrap box.